Your Success is Our Success
NEW YORK DOUGH CO.

We believe that quality dough is the foundation for better food. That's why we pride ourselves on manufacturing products that meet your customer demands and exceed industry performance standards.
Introduction
Who We Are

New York Dough Co. is a family owned and operated company located in central New York. We empower food service operators by providing fresh-frozen products designed to quicken food processes; without sacrificing quality, taste or performance. We believe in the strength behind a lively workplace, strong customer relations and ethical principles. We demonstrate integrity throughout all aspects of our business as well as a passion for our mission; while producing quality goods that our customers trust.
Read More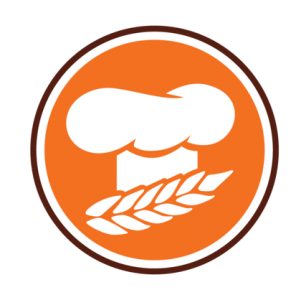 Top of the Line
Products

When it comes to dough based products - quality and consistency are everything. We believe in the power of the 'home-made' flavor and refuse to settle for anything less than the best. Our product lines are designed specifically to increase the efficiency of your business operations without sacrificing quality or the 'home-made' taste. We offer regular and white wheat frozen dough balls, par baked pizza shells and sweet goods.
Next Level
Services

At New York Dough Co. we believe that people build a life by what they give; and we consistently strive to deliver the best services to our customers. We focus a considerable amount of time and effort toward building relationships, delivering on our promises and producing quality goods. Whether you are looking for wholesale products, private label options to develop your brand or custom formulations to make your team more efficient - we can serve you.
The New York Dough Co.
ADVANTAGE

New York Dough Co. believes that action expresses priority; therefore our customers' and workforce team's interests are at the forefront of all business practices. We serve a variety of market segments; each with different requirements. Our highly skilled bakers, advanced product formulation, technical product support and customer relations allow us the opportunity to build strong partnerships while encouraging excellence and success.
Universities, schools, hospitals, theme parks
Pizzerias, diners, restaurants, delicatessens.
Gas stations and other quick serve locations
Food Service Distributors
Intermediaries between food manufacturers and food service operators
Why New York Dough?
New York Dough Co.'s mantra begins with family, tradition and a serious passion for what we do. As a family owned and  operated company, we believe that each customer is a partner in our mission; just as much as we are a partner in theirs.  New York Dough Co.'s foundation is built on the core values of honesty, integrity and reliability and we strive to have the best customer service, products and company culture around. Our in-depth knowledge of the frozen dough industry allows us to fine-tune business strategies, brand development, formulations and operational details to make your business successful.