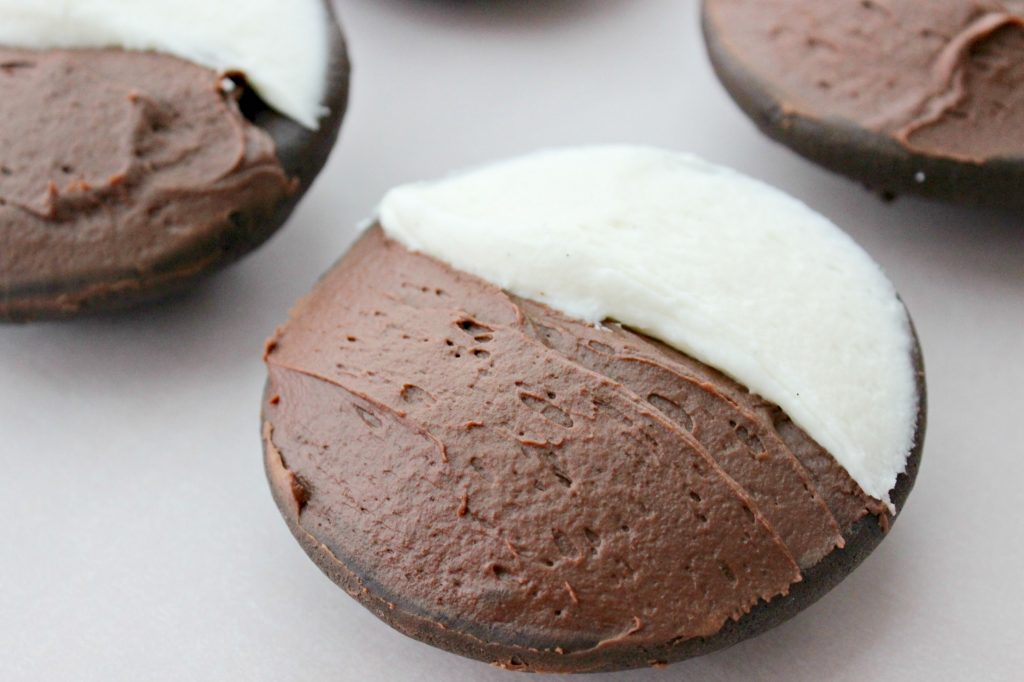 Hemstrought's Famous Half-Moons
Product Details
Made scratched baked, hand frosted and flash frozen - Hemstrought's half-moons are a one-of-a-kind item with a secret recipe that has been around since the 1920's. The soft cake-like bottom is lightly topped with the perfect mix of rich chocolate fudge icing and vanilla butter cream frosting. These are not your typical "black and white" cookies - but instead the ORIGINAL "black and white" cookie.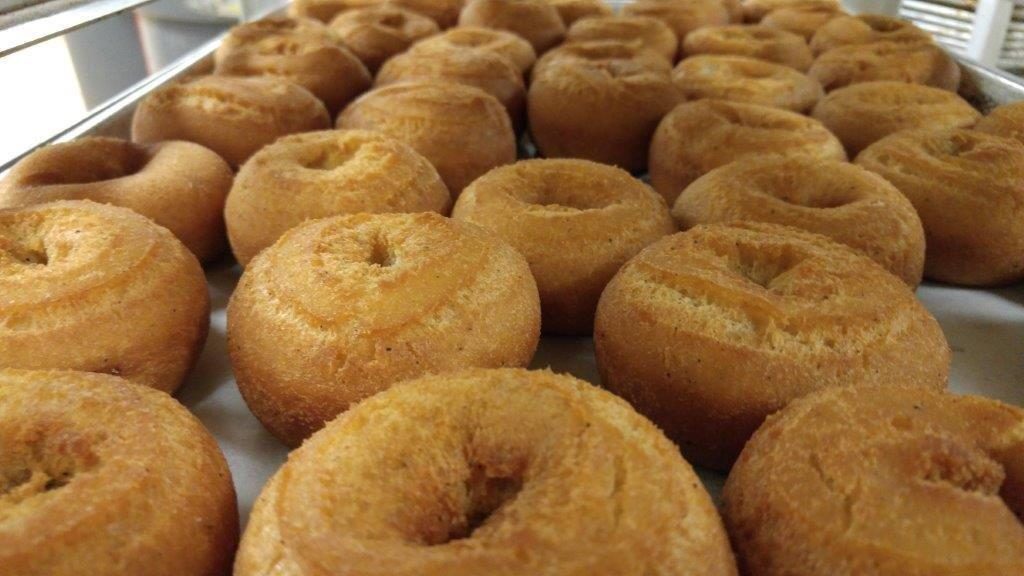 Hemstrought's Fry Cakes
Product Details
Not a doughnut, not a cake - but the perfect mix of both. This 100 year old recipe was created by Mr. Hemstrought in his very own kitchen - and has been highly sought after ever since. Hemstrought's fry cakes are hand made with fresh milk and eggs which are then lightly fried and often coated or left plain. The soft, moist interior is complimented by a slight crunch on the outside giving fry cakes the perfect bite every time. Fry cakes can be baked with a variety of flavoring options from chocolate, glazed, cinnamon, powdered or even seasonally pumpkin and more.
No artificial ingredients or preservatives.